Garuda Indonesia has become the first airline to take measures to cancel their remaining 737 MAX aircraft order in the wake of a second fatal crash involving the 737 MAX aircraft in a 5 month period. The first crash involved a Lion Air 737 MAX 8 in October of 2018 which killed all 189 people on board and the second came on March 10 of this year (2019) when an Ethiopian Airlines 737 MAX 8 crashed killing all 157 people on board.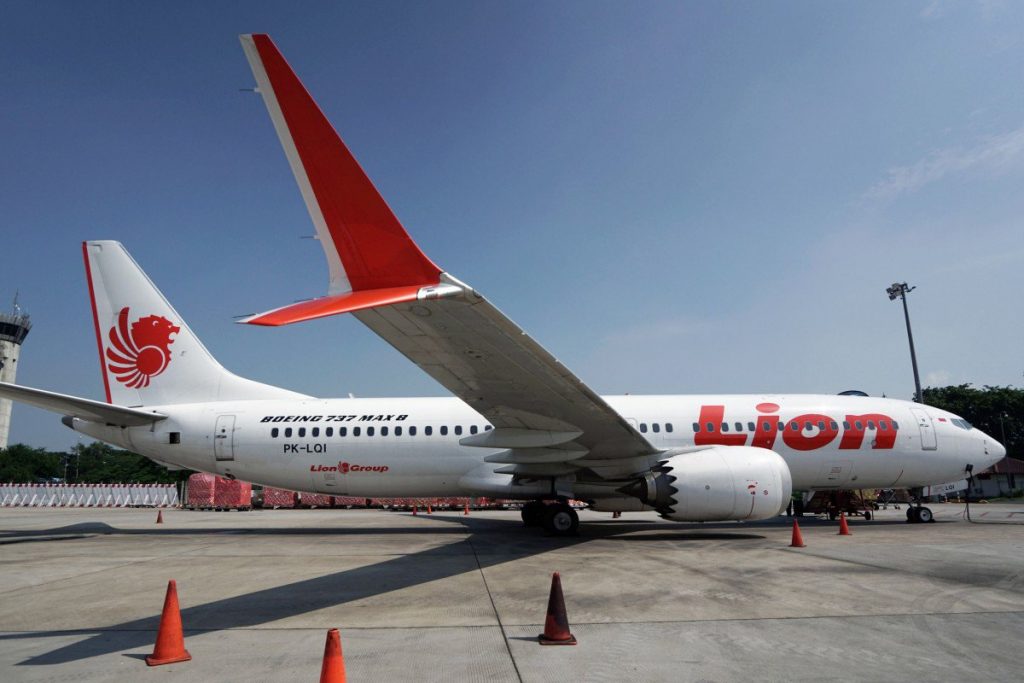 Boeing and Garuda will reportedly sit-down together next week to discuss how to proceed after Garuda sent a formal letter to Boeing, requesting the cancellation due to low passenger confidence in the safety of the aircraft. Garuda will reportedly seek to acquire a different Boeing aircraft but if a deal can't be struck, Garuda President Ari Ashkara told Indonesian reporters that a switch to another manufacturer is a possibility, though this would likely lead to a loss of the down payment.
According to French officials investigating the crash, the blackbox data recovered from the Ethiopian crash reportedly shows distinct similarities to the data from the Lion Air crash. An initial report on the Ethiopian Airlines crash is slated for release in April and should shed more light on the issue and how similar the crashes really were. It should also shed light on any possible error on the side of the pilots.
Boeing's stock plummeted from USD $440.62 per share on March 1st to USD $362.17 per share on March 17 and will likely continue to slide if confidence isn't restored in the safety of the 737 MAX.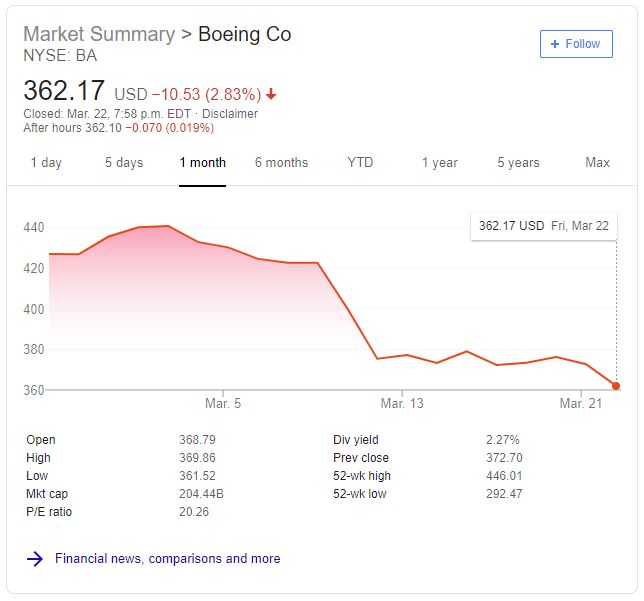 Boeing has stated it has a software fix coming in the near future which will reportedly fix the issues with the Maneuvering Characteristics Augmentation System (MCAS) which was implemented to offset the imbalance caused when the larger and more powerful engines were added to the 737's airframe. The engines had to be mounted further forward and slightly higher. The front landing gear was also extended a further eight inches. These changes enabled Boeing to improve fuel efficiency by fourteen percent but they also caused the nose of the 737 MAX to be pushed upward in certain flight conditions. MCAS was installed to control the pitch of the aircraft by adjusting the horizontal stabilizer without pilot input to correct any issues that could lead to a stall or loss of control in manual flight. This system is at the heart of the current investigations.