Boeing has scored a victory with the USAF that will see the number of F-15X aircraft increase from 8 next year, to 18 aircraft per year through 2024. The initial plan wasn't to affect the quantity of F-35's being procured, however, given the F-35 production delays, that had to change. The Pentagon and the USAF felt action needed to be taken to address the shortfall in the near to mid-term.
This also isn't a case of the F-15X replacing the F-35A in any way, shape or form. Contrary to popular opinion, the F-15X isn't "the end of the F-35". The F-15X is a replacement for aging F-15C and D platforms that are too costly to upgrade. It's also a method of boosting unit numbers in the USAF to better match plans to offset recent gains by China and Russia in total air power. The F-15X will be more of a complement to the F-35A and vice versa.
On the topic of capacity, the F-15X will be able to carry a staggering twenty-two air-to-air missiles, or an equally impressive eight air-to-air missiles with a complement of either twenty-eight Small Diameter Bombs (SDB) or up to seven 2,000 lb bombs.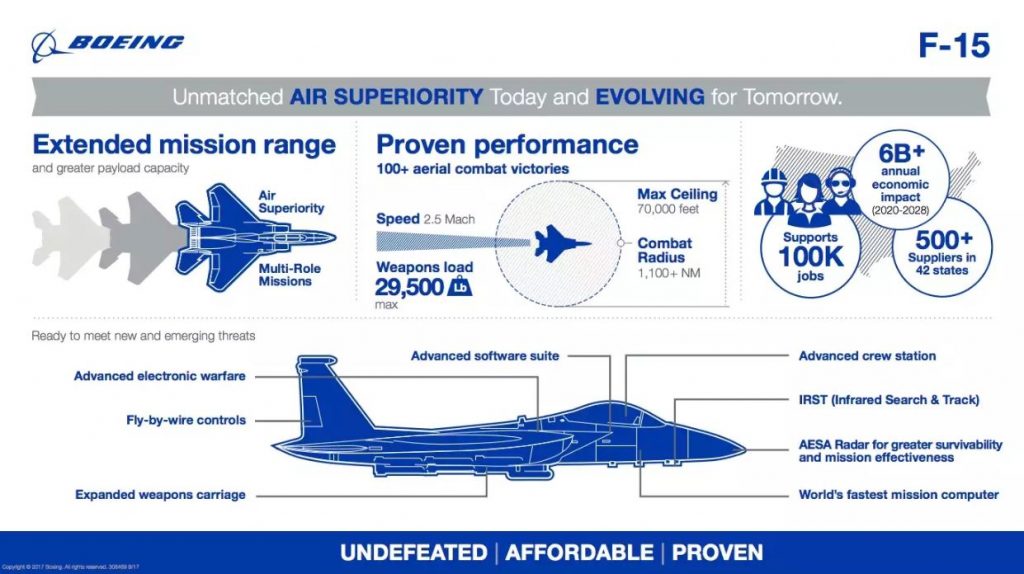 The F-15X will have a 20,000-hour service life and foreign buyers have already financed the majority of the new technology. Newer model F-15's like the F-15SA that the Saudi's fly for example which share a lot of components with the F-15X. As a result, the cost-per-flight-hour is notably lower than that of the F-35A and even the F-16C. This also isn't a knock on the F-35. It's brand new technology. The F-15 is based on an almost 50-year-old design that has been extensively battle-tested, upgraded and produced. It does speak volumes to just how good McDonnell Douglas was at building fighter jets though.
With the F-35A and the F-15X fighting side-by-side the next 50 years or so I'd say the USAF is in good shape. I think one thing is clear, and that's the fact that it's a great time to be an enthusiast.